About us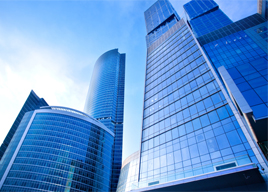 Kunshan Jiahe Filter Technology Co., Ltd. was located in Kunshan, Jiangsu Province near Shanghai. JAF is specialized in R&D, production and sales of air filter. The major products of the company including: primary efficient plate filter; medium effect package filter; V type filter with plastic frame, HEPAFILTER without partition; deep-pleat high efficiency filter; FFU fan unit; disposable and replaceable high-efficiency filter; activated carbon filter; nylon mesh, etc. Various primary, medium and high efficiency air filters and cleanroom-related purification equipment for industrial purpose; non-woven fabric strainer, folding strainer with paper frame, bag strainer; medium and high efficiency strainer in clean room, refractory glass fibre strainer, activated carbon filter material, all kinds of strainer for painting factory, air shower room and delivery window for clean room and other equipment. JAF products are used more commonly in precision microelectronics industry, advanced painting industry and other industries. The company is specialized in the field of dust-free purification, with abundant experience and profound technical strength in this industry.
The factory has been adhering to the customer-centred value concept since it was established, and committing itself to establishing a marketing system that can provide professional clean air technology solutions for users. The core content of JAF includes: professional and in-depth consultation and planning, quality and high cost-effective products and perfect and convenient whole process service, which facilitates the achievement of stable market growth. As one of the major and rather active forces in the purification and filtration industry, JAF participates in and takes a place in the domestic and international markets where global manufacturers compete fiercely. Our brand "JAF" has been recognized and frequently designated by our customers in the past.
Due to the continuous innovation and R&D of high-tech industry and high-tech products, different and more demanding requirements for the manufacturing process and manufacturing environment of these products are put forward, which highlights the significant role played by purification in the process of manufacturing and pollution control. JAF company grows and strives for a better future with the industry jointly by upholding the quality policy of "commitment to quality products and satisfactory services".